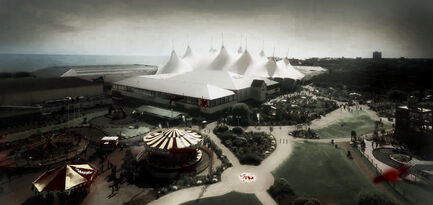 Valley's End Holiday Park is a Caravan and lodge Park situated away from the cites and in the middle of nowhere in somewhere inside Wales.
It's a very good Holiday hot spot for Holidaymakers who need a good long break. The Park is the biggest park in the whole of britain. The Park was built in 1985 but it wasn't as famous as it is now, Valley's Hill was extended to a bigger Park in 1992 to make room for lodges.
In Unleashed
Valley's End Holiday Park is the main central setting in the Unleashed (Series). The recent holidaymakers follow the recent events of the outbreak and start trying to survive the horror and while doing that they decide to stay inside the park since it's safer.
Also See